Pardon My Stash is a fiber arts focused podcast featuring four crafters with various fiber art skillsets. The common thread between them is having a joy and talent for knitting, but they also like crochet, spinning, embroidery, yarn dyeing, and others. Meeting each other roughly between 2006 to 2008, they became fast friends and have stuck together through thick and thin since.
While life may throw them curveballs, the fiber arts always seem to bring them together for craft nights, which turned into a "Wouldn't it be funny if we did a podcast?", and in traditional Tina fashion, she brought over the podcast equipment the next time they met up and said, "Let's do this!". From there, Pardon My Stash was born, and started with simple conversations to segments and catch phrases that Drea lovingly turns into beautiful artwork for listeners to purchase pins, bags, and other merchandise to use during their day to day.
Meg is the level headed member of the group, and brings a great wealth of knowledge and history from how the fiber arts came to be. Meanwhile, you never know what Jess is going to say or do, but you will learn something and they always have the best ideas.
The cast is very responsive on their individual Instagrams, and welcome their listeners to follow them and send DMs or comments! If you'd like to only follow the podcast, there is a Pardon My Stash Instagram account as well.
Enjoy our content and want more? Join our waitlist. For as low as $3 USD a month, we provide exclusive episodes, behind-the-scenes content, a loyalty points system, live Zoom chats with the cast, member-only Discord channels, and exclusive member-only merchandise!
Listen to our Latest Episode
Also available on all major podcast player platforms!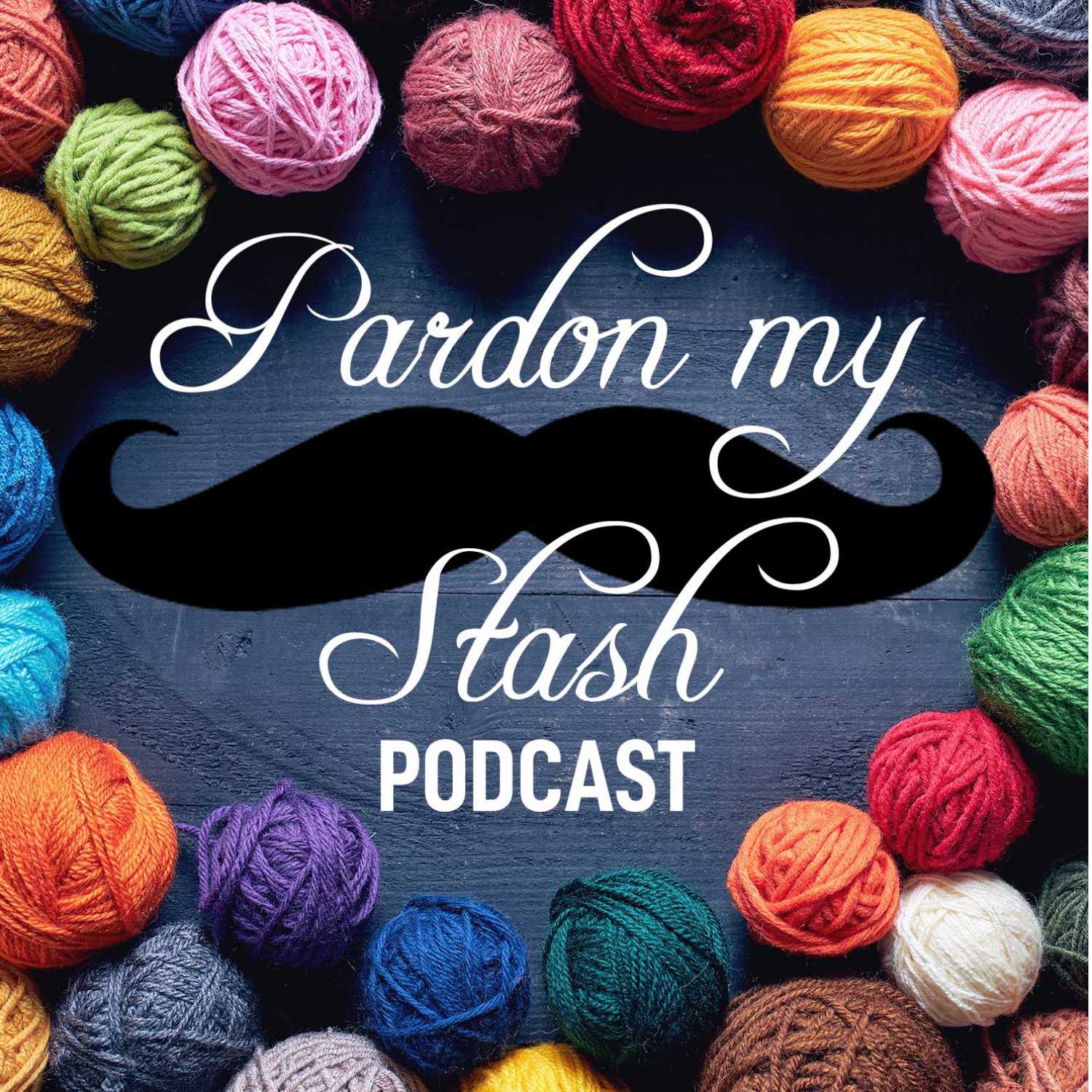 Pardon My Stash
Knitters (and crafters) unite! Come join us weekly for a conversation about knitting, crochet, and yarn crafts all around. With a touch of comedy and sass, we talk about projects, pitfalls, and pointers about the fiber arts. Find more about our content and our cast at pardonmystash.com
Hot Takes: Opinions About the Craft – Part 2
Tina starts the second segment about her preference to buy patterns direct from a pattern designer rather than through third parties. She also brings up pattern designers, size inclusivity, and detailed pattern design in different sizing. Meg discusses her "living room", aka how her social media posts are about her life. Tina talks about different types of engagements she has on her social media account, while Meg brings up an instance that occurred to a blogger she follows. Please remember these are personal opinions and if you disagree, that's OK! Because the cast has a lot of different takes on this topic, this is a two part episode. Find out more about this episode and the cast at pardonmystash.com.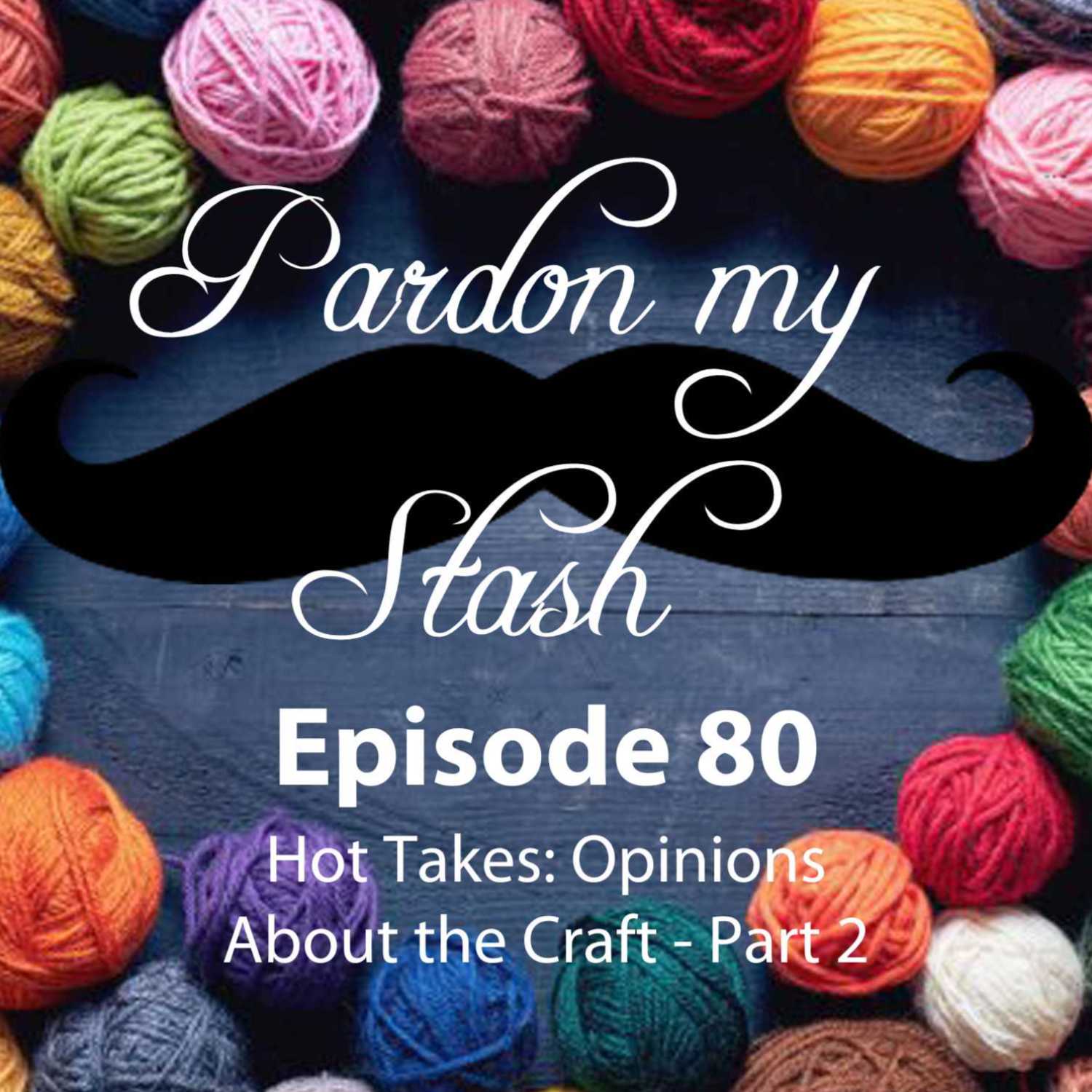 Search Results placeholder
Connect with the cast through our contact form. We respond to all inquiries as soon as we can.
We love chatting with our listeners! Please send us your questions, comments, or recommendations, and we might air them on an episode!
Because we are getting a lot of these types of cold calling form submissions, we are not accepting guest interviews or advertisements on our show. If we decide to feature a business or provide a recommendation in future episodes and want to have them a part of the podcast episode, we will reach out to that company or entity directly requesting their participation. We pride ourselves on providing authentic content to our listeners with non-sponsored recommendations and content. Unfortunately, due to the volume of submissions we receive, we will not be responding to emails that are asking for this in some form. Thank you for understanding.